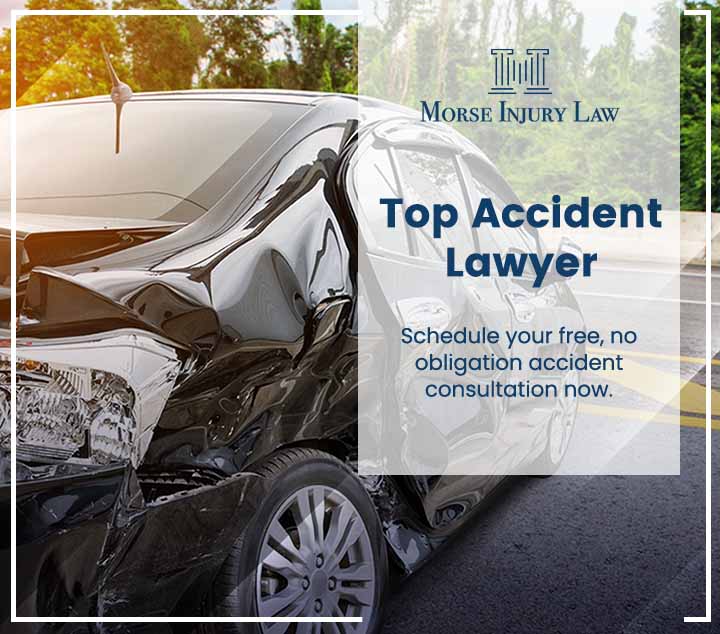 An Attorney Who
Fights for You
At Morse Injury Law, we believe that each case deserves the undivided attention of an experienced personal injury attorney who gets results. That is why award-winning attorney Richard Morse personally handles every aspect of your case, from evaluation through settlement. Unlike at bigger law firms, your case will never get passed off to a newer attorney, because you deserve better than that. Get your case the personalized attention it deserves, call Morse Injury Law today to have your case personally evaluated by Mr. Morse for FREE.

Car Accidents
If a driver's careless actions lead to the personal injury or death of another party, that driver must be held accountable. Contact lawyers that specialize in recovering fair compensation for you and your family.

Pedestrian Accidents
The reasons pedestrians get struck by cars and trucks may be different here in rural Kentucky, but the effects can be just as devastating. Do not let your pedestrian crash drain your finances.

Ride Sharing Accidents
If you or a loved one has been injured in an Uber or Lyft accident, it is in your best interest to consult with a lawyer about your case before speaking with Uber or an insurance adjuster.

Motor Cycle Accidents
The most vulnerable drivers on the road are motorcyclists. If an accident happens, motorcyclists can be severely injured. Select an attorney that has experience getting accident victims results.

Bicycle Accidents
If a careless motorist crashed into you while you were riding your bicycle, you can recover compensation for the injuries or losses you suffered.

Scooter Accidents
If you're injured in a California scooter accident by the negligence of another motorist, you could very well be entitled to financial compensation.

Truck Accidents
Injuries suffered as a result of delivery truck accidents can be severe and sometimes deadly due to the sheer size of many trucks. Hire focused attorneys to recover fair compensation for your suffering.

Hit & Run Accidents
A hit-and-run crash occurs when two people collide in a motor vehicle accident, on bikes, on scooters, on motorcycles, on foot, or a combination of those.

Dog Bite Injury
A severe dog bite is one of the most traumatic injuries anyone can ever experience. Dog owners are responsible for their dogs in California.

Dui Injury Accidents
A DUI accident can change your life immediately and forever. Taking a DUI injury lightly is a serious mistake. Our DUI Injury Accident Attorneys can protect your rights, and get your life back on track.

Personal Injury Accidents
For many people who are injured in San Francisco car accidents, it's the first time they've ever considered hiring a personal injury lawyer. Sound familiar?

Wrongful Death
The wrongful death of a loved one is one of the most devastating things someone can ever experience.
Feel Free To Read all  Our 5-Star Reviews
Morse Injury Law is a 5 Star Rated Personal Injury Law Firm.

Yelp Reviews
Richard Morse proved to be honest and very responsive. My case was one that required a great Lawyer and Mr. Morse was with me all along.

Google Reviews
II highly recommend Atty. Richard Morse and his team. They did a great job helping me with my case.
"Great Service professional guidance throughout the entire process. I have all the confidence in the world that Mr Morse he did a superb drop representing my wife. He was honest trustworthy and prompt to our needs. We received a large settlement of 185,000."
"Rich at Morse Law was very attentive and thorough handling my case. He didn't hesitate to answer any of my questions, help me understand the process, and made me feel confident that I was in good hands. I got a great result on my case, and I am so thankful for Rich making that possible for me. He is hands-down the best car accident attorney in San Diego."
"Honestly right after my accident I was clueless luckily my uncles friend referred us too Richard and I was out of all honesty in great hands, i also actually thought that I wasn't gonna get as it took some time but you're not going to regret the wait. Thank you so much Ms. Morse, have a blessed one "
"Wonderful service provided by Mr. Morse. Professional, very nice to work with, and handled my case promptly and with great care. He helped me find the care I needed and made sure I was well taken care of while healing from an accident related injury. Would recommend to anybody needing help with a personal injury case."